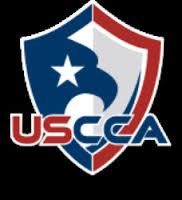 USCCA Personal and Home Defense Class: August 12th. Saturday 9:00 am to Noon
SKU:
The Concealed Carry, Personal Protection and Home Defense Class is a comprehensive guide for anyone contemplating owning or carrying a firearm for self-defense. Concealed Carry and Home Defense Fundamentals class details how to understand conflict avoidance and situational awareness, the basics of handguns, shotguns and AR-15, basics shooting fundamentals, the physiology of violent confrontations, and the legal characteristics of using deadly force (including knowing what to do in the aftermath); and a complete guide on gear, gadgets and ongoing training. This is approximately 3 hour class which includes copy of Concealed Carry and Home Defense book (245 pages a $30.00 value) and USCCA Certificate on completing class. This is not a CCDW class.
This class is instructional only no firearms needed. Cost is $65.00 per student.
​Seating is limited so you must register before class to insure your seat.